University endowments are a crucial component of higher education. Despite the widespread public attention of endowments, many of the details remain a mystery to those even working within higher education. Join us on February 13, 2020 at 3:00 p.m. est as Ken Redd dives into the NACUBO-TIAA Study of Endowments and offers insight on:
The function and purpose of endowments for colleges and universities.

Different types of endowments and the financial assets held in endowments.

Return on investment on university endowments.

What universities do with the money generated from endowments.

Endowment recovery since the 2008-2009 Great Recession.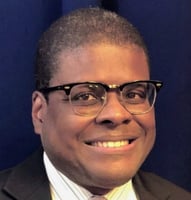 About Ken:
Ken Redd is Senior Director of Research and Policy Analysis at NACUBO, the largest professional organization for college and university budget officers in the United States. Ken oversees the Tuition Discounting Study and the Study of Endowments. Ken earned a master's degree from the University of Minnesota and a bachelor's degree from Tufts University.