On Thursday, July 23, 2020, Ad Astra hosted a summit for the Texas higher education community, focused on student success and graduating more students, faster. The summit included a panel discussion between five inspiring and distinguished leaders in higher education, including moderator Sarita E. Brown, President and Co-Founder of Excelencia in Education. The panelist included:
Dr. Steve Bullard, Provost and Vice President of Academic Affairs at Stephen F. Austin University

Dr. Rick Baser, President at Northwest Vista College (Alamo Colleges District)
Dr. Jerome Drain, Associate Vice Chancellor of Academic Instruction at Houston Community College

Tom Shaver, CEO and Founder at Ad Astra
The panelists shared what they're thinking and how they're feeling as they prepare for the Fall 2020 semester. They also discussed some of their strategies for student success and how they're using data to navigate their way through the ever-changing landscape. A recording of the panel discussion can be found below.
For more resources from the Texas Summit, visit the Academic Planning Resource Center.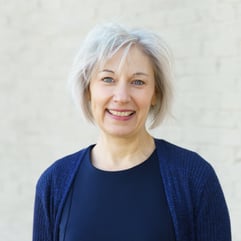 About the Author:
Lisa spent 15 years in higher education, serving as a full professor and academic administrator. She has published and presented on a wide range of topics in higher education, including student success, curriculum planning, assessment, institutional effectiveness, accreditation, and higher education leadership. At Ad Astra, Lisa works with institutional leaders to design a mutually beneficial partnership that addresses their needs for data-informed academic planning solutions. She coordinates Ad Astra's educational content and regularly contributes as an author.