On Thursday, July 23, 2020, Ad Astra hosted a summit for the Texas higher education community, focused on student success and graduating more students, faster. The summit included an opening keynote presentation by Sarita E. Brown, President and Co-Founder of Excelencia in Education. This organization accelerates Latino student success in higher education by promoting Latino student achievement, conducting analysis to inform educational policies, and advancing institutional practices while collaborating with those committed and ready to meet the mission. Launched in 2004 in the nation's capital, Excelencia is building a network of results-oriented educators and policymakers to address the U.S. economy's need for a highly educated workforce and engaged civic leadership.
This Latina-led organization has steadily grown to become an authority in this field with a reputation as a national transformative leader and innovator in higher education by informing, organizing, and compelling action. In 2019, Excelencia launched the Seal of Excelencia, an independent national certification for institutions intentionally serving Latino students while serving all.
Brown invites us to reflect on the characteristics of the post-traditional student, the imperative for equity in higher education, and the leadership needed to serve Latino students. A recording of this engaging and powerful presentation is below.
For more resources from the Texas Summit, visit the Academic Planning Resource Center.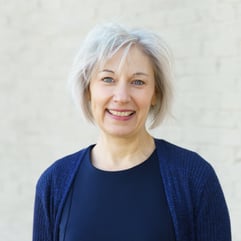 About the Author:
Lisa spent 15 years in higher education, serving as a full professor and academic administrator. She has published and presented on a wide range of topics in higher education, including student success, curriculum planning, assessment, institutional effectiveness, accreditation, and higher education leadership. At Ad Astra, Lisa works with institutional leaders to design a mutually beneficial partnership that addresses their needs for data-informed academic planning solutions. She coordinates Ad Astra's educational content and regularly contributes as an author.